Semi-Permanent Make-Up
FROM £150.00


Anyone who desires a more youthful appearance without the fuss of make-up application, which can be both time consuming and sometimes difficult, will love the procedure and the time saved, not applying makeup. Those who used to apply pencil can go swimming, play sports or wipe their forehead without the embarrassment of losing their eyebrows. Alopecia sufferers are pleasantly surprised at how natural it looks, and also how it enhances the facial appearance.

Those of us who would like fuller lips, can achieve just this without any difficulty, or stress.
The Intradermal Pigmentation procedure for lip colour is beautiful. It can change the size and shape of the lips as well as the colour. This procedure helps prevent lipstick from bleeding into the surrounding skin. A soft pink, similar to the lip colour of a newborn baby, is popular for those wanting a natural look. A more dramatic colour can be achieved if desired.
A local anesthetic is applied to the area to be treated to avoid discomfort.
We would welcome the opportunity to earn your trust and deliver you the best service in the industry.
Our company is based on the belief that our customers' needs are of the utmost importance. Our entire team is committed to meeting those needs. As a result, a high percentage of our business is from repeat customers and referrals.

For further information
Please contact us on 01782617237


Before



After



Before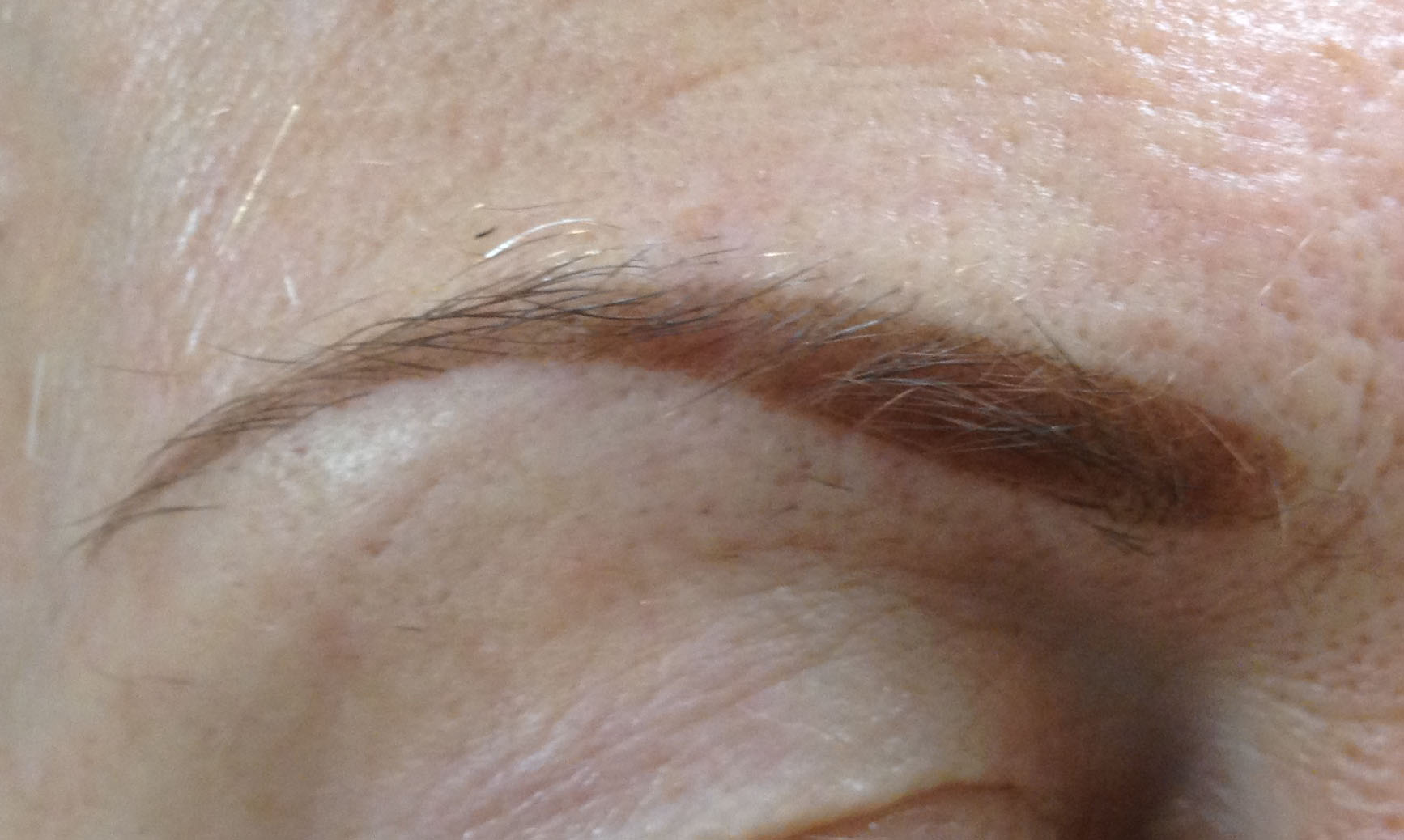 After
Nov/Dec
Please see Promotions Page
Testimonials
"Having just had my semi permanent eyeliner completed I cannot recommend this procedure highly enough to anyone interested. The look is both flawless and amazing - imagine having your eyeliner done by a professional makeup artist so that it follows the exact contours of your eye and then imagine that it stays like that all day every day without any fuss! That is how fab the semi permanent makeup done at Maxine's is.
    I was extremely nervous about the procedure being done on my eyes as they are a sensitive area (even though my eyebrows had already been done) but I needn't have been, Sandy & staff made me feel extremely relaxed and conducted the procedure with the utmost care and attention to detail. The numbing gel works like a dream and i knew that I was in safe hands. Also I was prepared for my eyes being puffy for days but I can honestly say that after half a day any swelling went down and all went back to normal!
    The result is exquisite and I am more than pleased. Also thanks so much for touching my eyebrows up, they looked great as it was but with the touch up they look brand new again"  
Hello and thanks to Dr. William. I now have the eyebrows that I have always wanted. To be fair, I have had semi-permanent make-up before, but not to the same standard and quality that I received from Dr. William. I will certainly be coming back and also introducing my friends and family to him. Great job done.
Lorriane Fairchild.
I am very pleased with my semi permanent eyebrows.The procedure was quick and painless as I had some numbing gel on first.I could feel Sandy doing it but it was just a tickly feeling.


I am undecided whether to have them done a little thicker the next time and mine did fade slightly after a week, so you have to make sure you choose a dark enough colour to allow for that. The free top up is excellent,  if you didn't quite go dark enough the first time, you have a second chance to put that right.


Sandy and Claire are very professional in the way this procedure was done ....everything they used was completely sterile.


Diane Askey